21 Sep

Create a Minneapolis and St. Paul Office Tea Bar in your Break Room

Did you know that tea is one of the most popular drinks in the world? Served hot or cold and coming in a wide range of flavors, tea is a versatile drink. Plus, adding an office tea bar to your break room can engage employees and spice up your Minneapolis and St. Paul office coffee service. Are you wondering how to make it happen?

Start with popular teas. Here are some types we carry that are perfect for your new office tea bar:
1. Black Tea
When most people talk about "tea," they mean black tea. It's possibly the most well-known tea and comes from the Camellia Sinensis plant or the tea plant. Black tea is the base for many teas. From Earl Gray Tea to English Breakfast Tea, there are many versions.
One very popular way to enjoy black tea is in iced tea. Find iced tea in Minneapolis and St. Paul beverage vending machines or add refrigerated bottles to your office tea set-up. Refreshing and tasty, you can even add flavors like lemon or peach to give your iced tea some extra zest.
2. Green Tea
From the same plant as black tea, green tea is processed differently. Green tea is usually steeped with hot water. It can be served with honey or sugar. However, green tea lattes and iced green tea are also popular.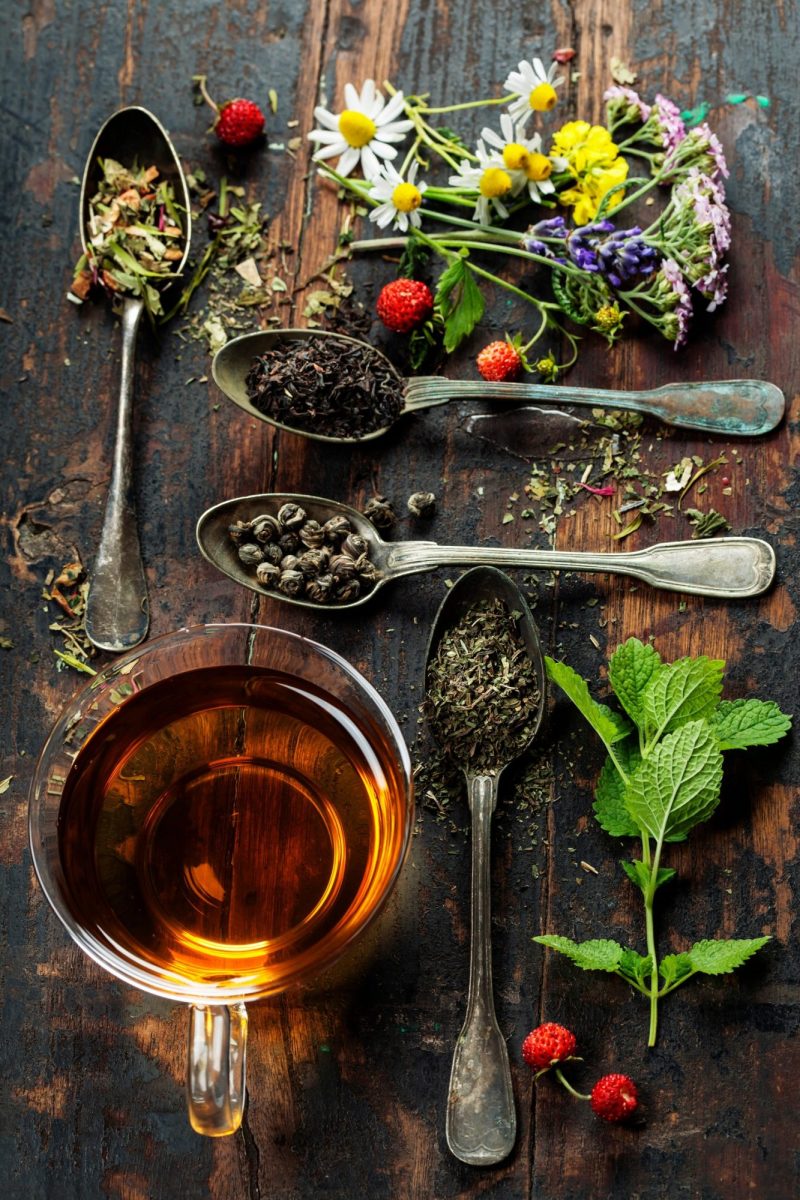 Known for its green color, this tea also offers many health benefits. It has a small amount of caffeine in it. That's great for keeping you alert and enhancing focus. Plus, according to the BBC, green tea can boost your mood. It does this by helping your brain produce feel-good chemicals like dopamine and serotonin. So, including green tea in your Minneapolis and St. Paul office tea set-up is a great way to promote healthy lifestyle choices.
3. Herbal tea
For those who prefer non-caffeinated beverages, herbal tea is a great option. Herbal teas can be made of herbs, spices, or even dried fruit. Some popular herbal teas include chamomile, mint, hibiscus, and ginger, among others. Many people also enjoy fruit-flavored herbal teas like lemon, orange, or berry teas.
Many herbal teas can also bring health benefits. This makes them a great fit in the functional beverage trend. For example, chamomile or mint tea can be comforting if you have a stomachache. Ginger tea can be soothing if you have a cold.
You can even cold brew herbal tea to create something new and refreshing. Simply fill a glass with water from the filtered water dispenser in your break room and steep for around 2 hours in the fridge. Enjoy it with ice from your office ice machine.
Building Your Office Tea Bar
Spice up your Minneapolis and St. Paul break room with an exciting office tea bar! Fill it with a wide range of teas, including black, green, and herbal teas. At C&S Vending Company, we can stock your break room with gourmet and classic favorite teas. Don't forget the sweeteners, such as honey. We can stock them all. Each office tea bar is as unique as your workplace. We'll work to make sure it fits in your space and matches your needs perfectly.
Energize Your Team with Office Tea Options
Creating an office tea bar can elevate your Minneapolis and St. Paul break room. Employees will love trying the different varieties of teas. They all have different benefits as well, helping your office promote healthy habits. It's a great complement to Minneapolis and St. Paul vending services so that your employees can enjoy vending snacks and tea whenever they'd like.
Are you ready to upgrade your break room services? Get in touch C&S Vending Company at 800-642-6254 to discuss your new office tea bar!